Tarot card of the day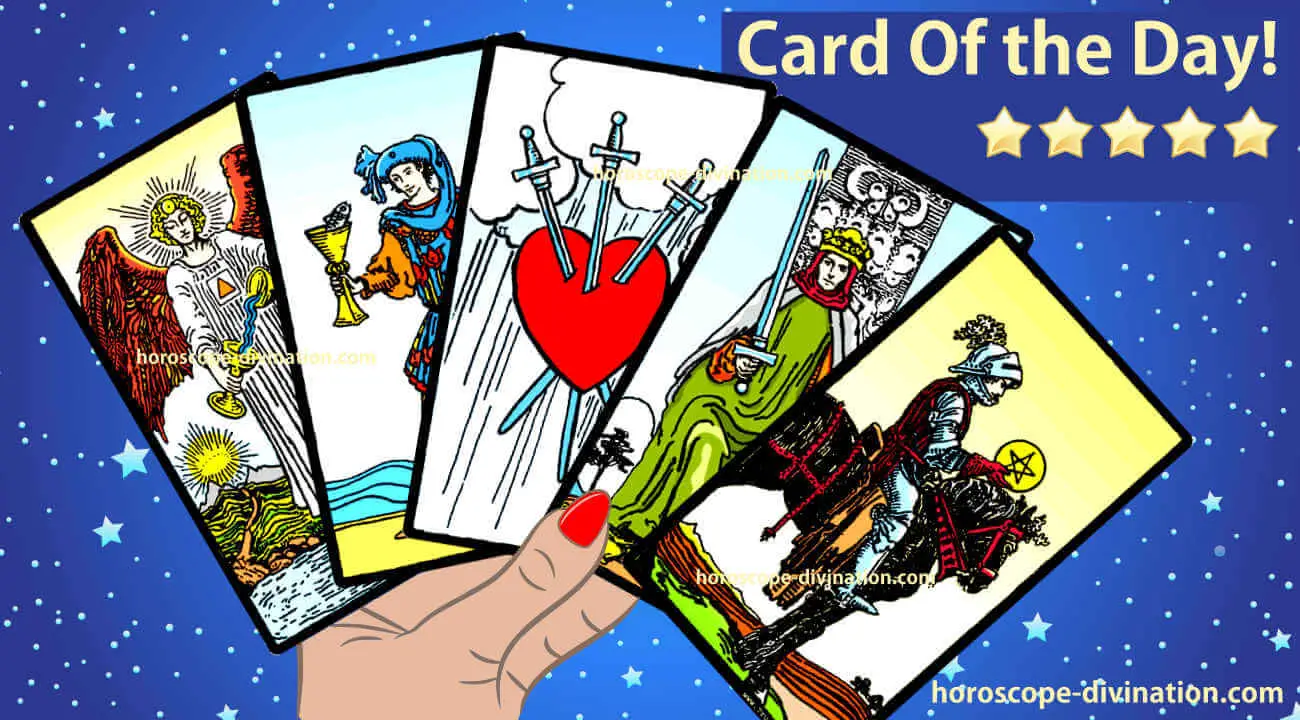 With the tarot card of the day, you can easily find out what is waiting for you. Choose one card and flip it for knowing your destiny. Then you can see what daily tarot prepared for you. Tarot cards are powerful for predicting the future, where your own choice of the tarot card is decisive for you. Consider carefully which card you will flip and know your daily tarot divination. Before flipping any card, fully concentrate on the present moment and let the force of fate work to help you make the right decision - your fateful tarot card selection.
Since this is a daily tarot, it is not possible to turn multiple cards in one day. Fate chose the card you turned for you and for the actual day. Next card you can flip tomorrow. You can make your waiting more pleasant by reading the extensive horoscope or the Personality Traits of the zodiac sign you are interested in. Or use Daily Tarot - Yes/No divination which will show you the right answer for your question..
Great and Strong Daily Tarot Reading
Tarot cards are not a popular instrument of fortune telling the future only in our country. Tarot Reading is popular all around the world. Many people have already found answers to their questions thanks to the Tarot cards that clearly read their future. Don't wait anymore and turn your tarot card of the day. You will find advises and support for you which will underline whole your day. The best time to flip your Daily Tarot card is in the morning so you will ready for the whole day. Do not wait more and flip your fateful tarot card of the day. A tarot reading will show you it's strong and meaning.
Try Yes/No Daily Tarot Reading for more answers
If, however, the card revealed does not answer your questions, or if you need a more comprehensive interpretation and prophecy, do not hesitate to use Tarot Reading for Yes-No divination and reach the answer to your questions. Tarot cards are just one tool for predicting your future. Also, be sure to read the daily, weekly, or monthly horoscope. If you have a question that can no longer be answered, try asking the Tarot cards or your fateful horoscope in the Yes / No section. This will give you the right answer to a question that has long bothered you.