Year of White Metal Ox - Chinese Horoscope 2021 for each sign
When the Chinese yearly forecast 2021 starts and ends?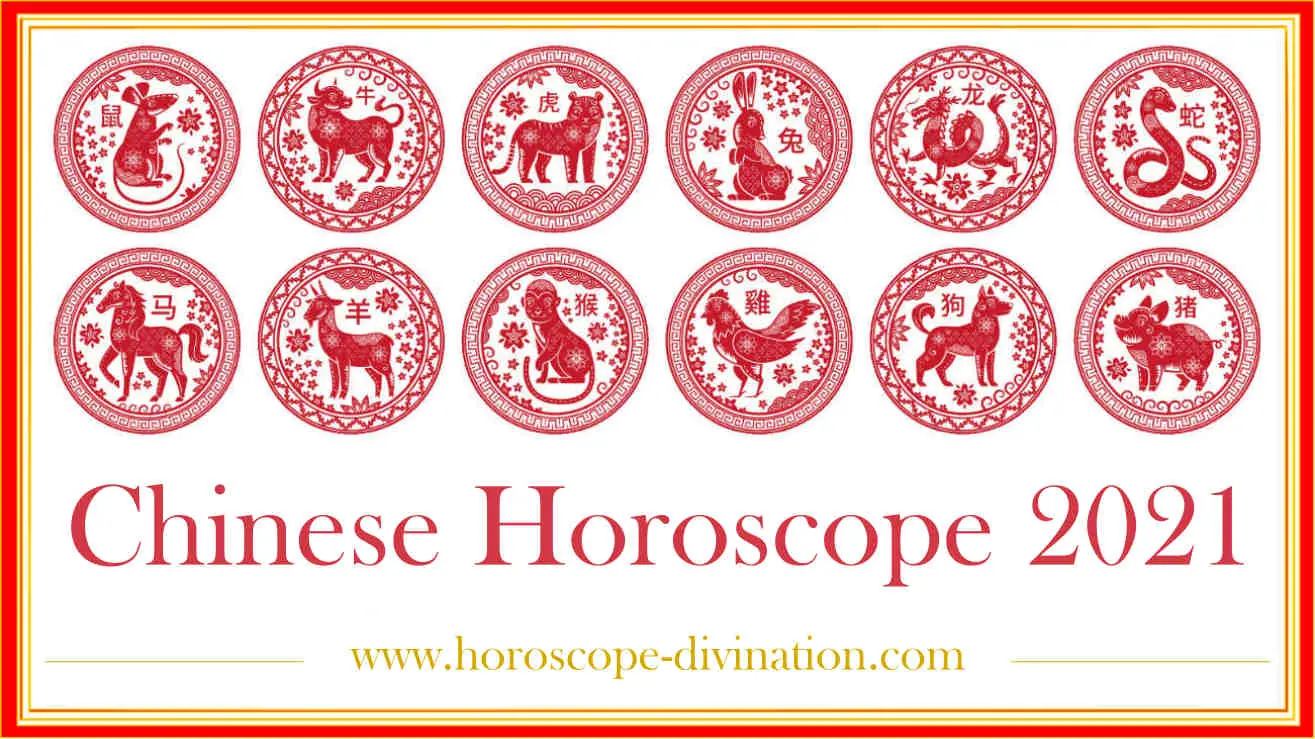 According to Chinese traditions, and the Chinese calendar, the year 2021 starts on February 12, 2021, and this year becomes the year of the White Metal Ox. Chinese forecast & Feng Shui 2021 predicts the impact on both, near and opposition signs to the Ox Chinese sign. How will the new year affect your emotions, health, and finances?
The Chinese New Year 2021 will be successful for all those who suffered from financial hardship in the previous year, or for those who had problems at work. The Chinese Horoscopes 2021 predicts the best time for Monkey and Horse, but also for the Chinese sign Rabbit, which has a lot in common with Ox.
Feng Shui will play an essential part in your happiness in 2021, and every Chinese zodiac sign should know its personal Feng Shui. Knowledge of the Feng Shui will, therefore, be extremely important for 2021. Information about your personal Feng Shui can be found at the end of this article, and in your personal Horoscope Chinese for 2021. The Chinese prediction in 2021 is closely associated with the metal element, which is one of the 5 important elements of the prognosis 2021.
Listen to Chinese Horoscopes 2021
All Chinese elements have a major impact not only on human emotions, energy, but also on the overall physical health and mental well-being of each of us. According to the Chinese calendar, the same Chinese sign with the same element is repeated only once every 60 years. This also affects the specific Chinese predictions for 2021. That's why every single year has a special meaning, and the Chinese Horoscope 2021 can more accurately predict your future.
Chinese yearly forecast in 2021 also emphasizes peace in the world, which will be very important for worldwide stability. According to the horoscopes, stability and social harmony await all people. Conflicts between countries will not last long, and in 2021 the world will be ruled by wisdom. Many of us will feel more positive prospects for the future, as well as greater stability under our feet. Chinese Horoscope 2021 points out that during 2021, each of us should use psychic strength, stability, and wisdom to do good.
Read specifics of Chinese Annual forecast for 2021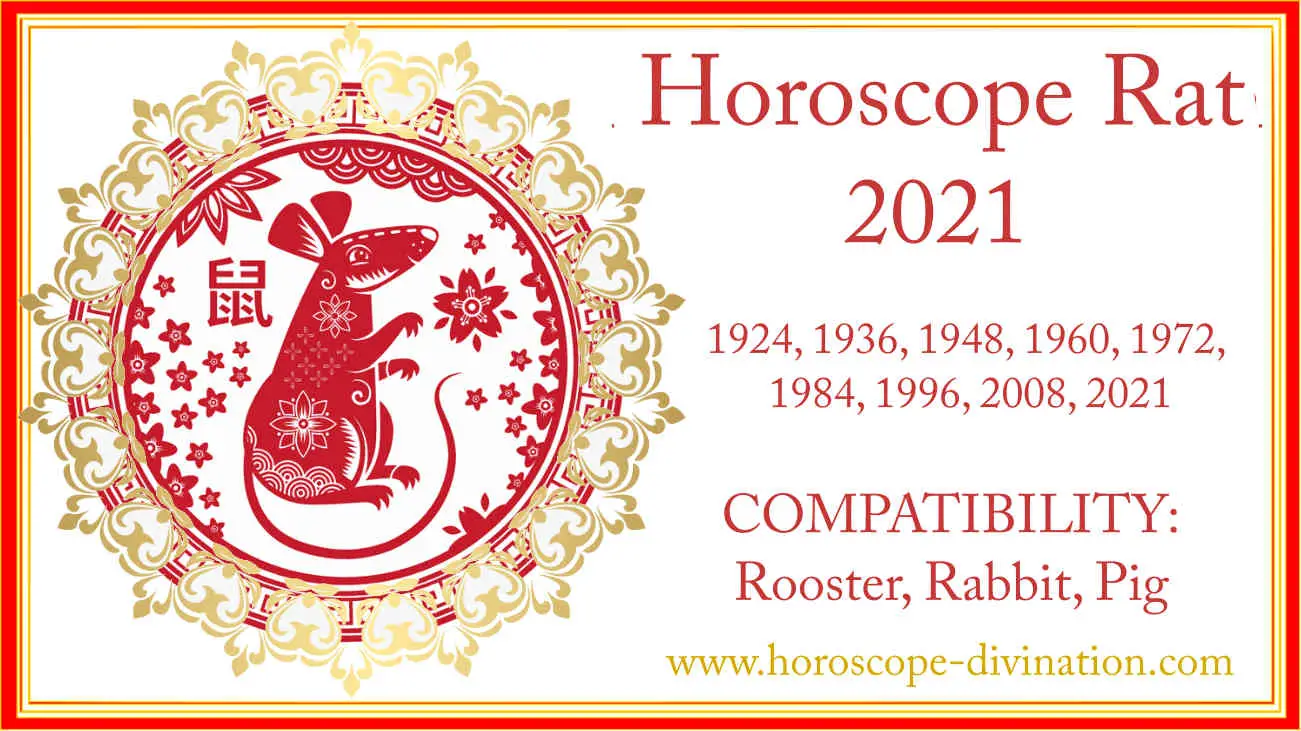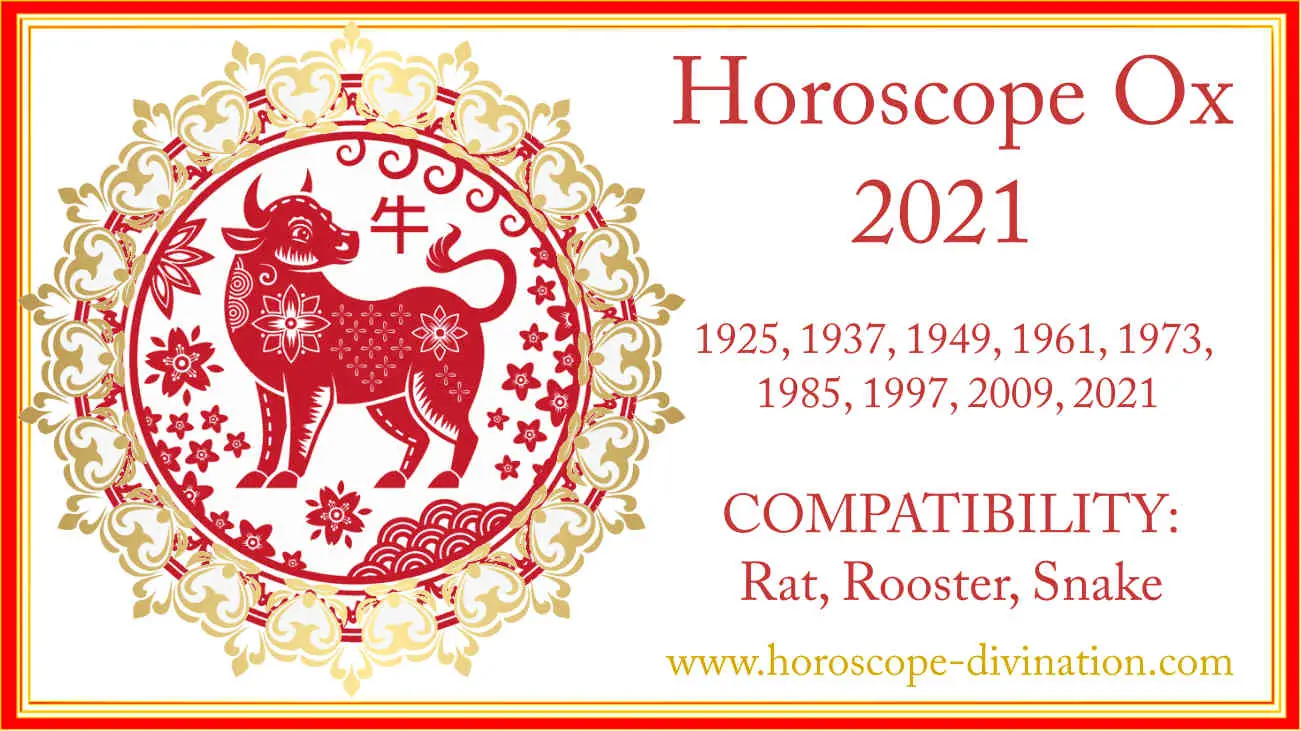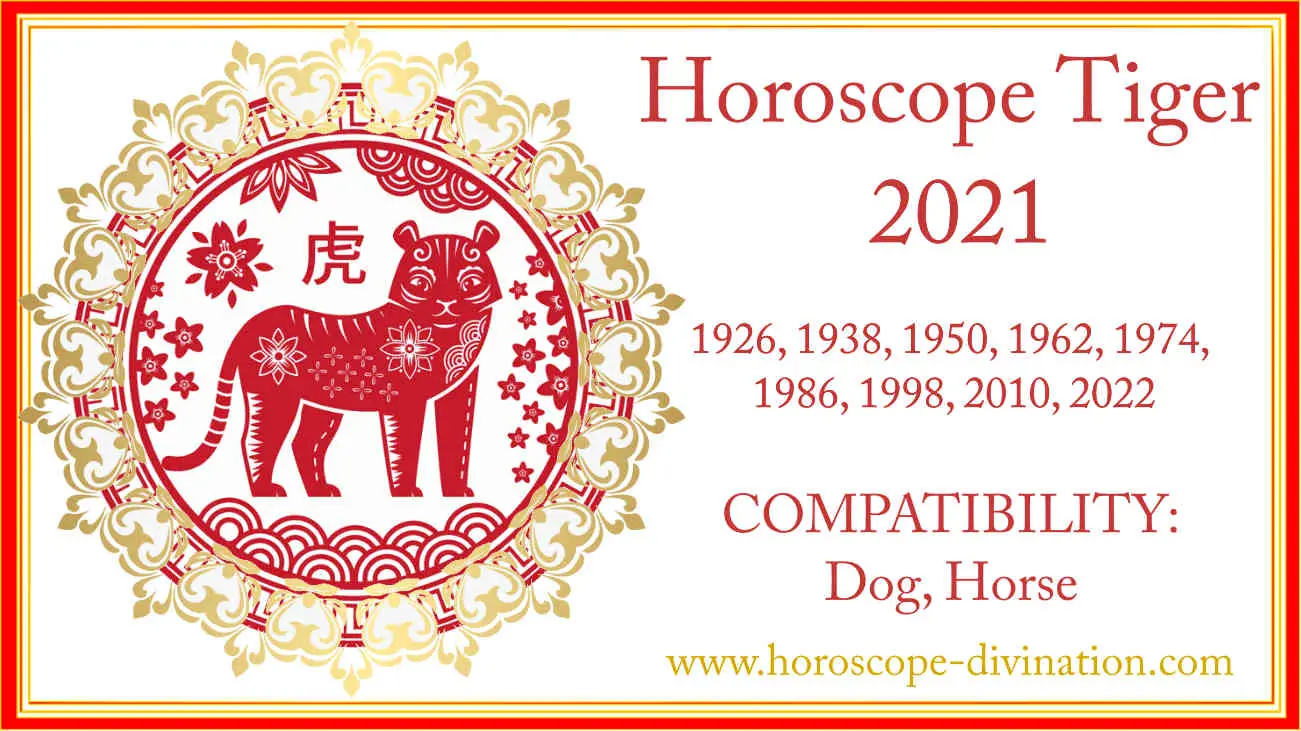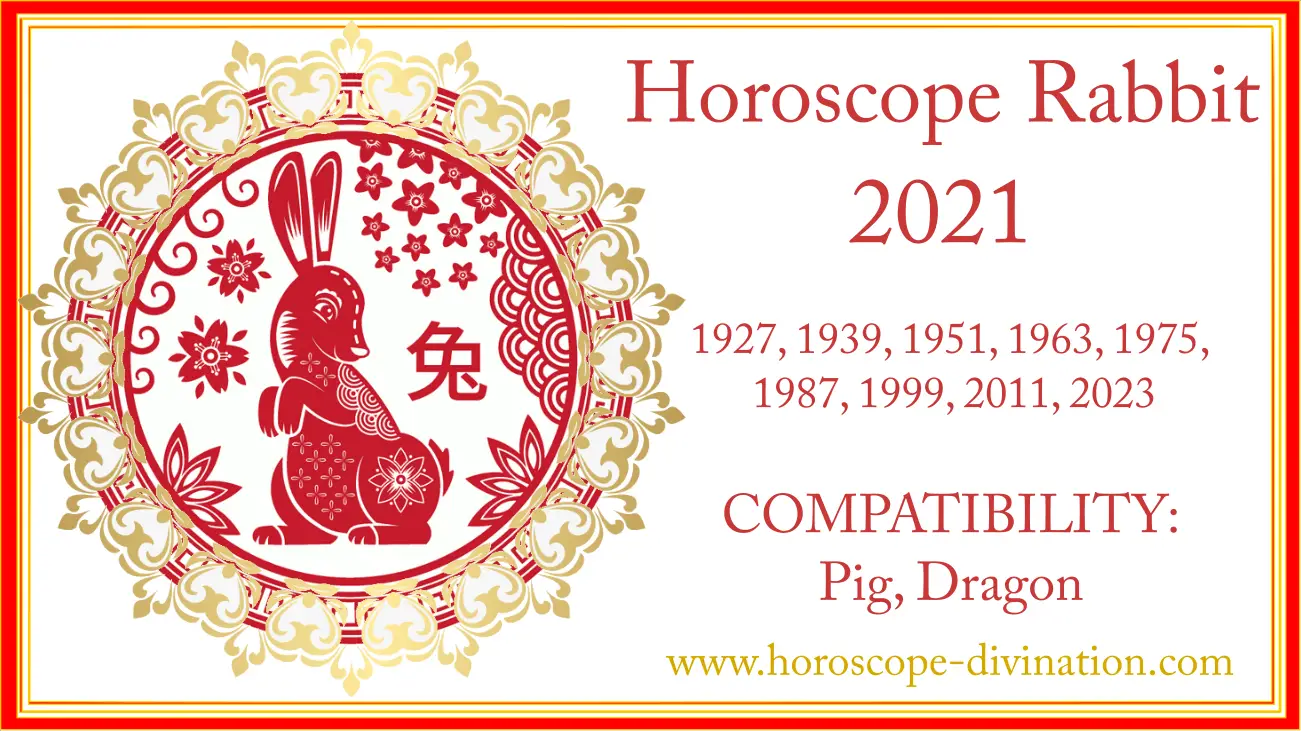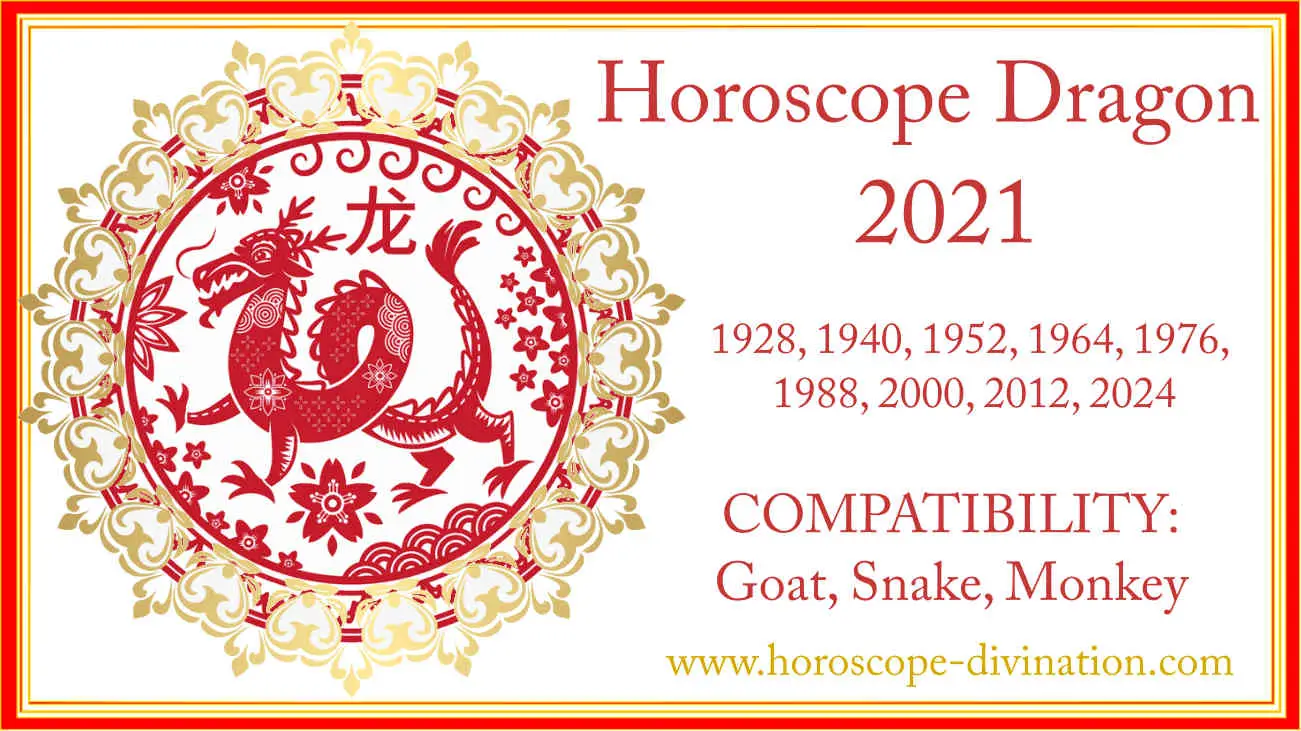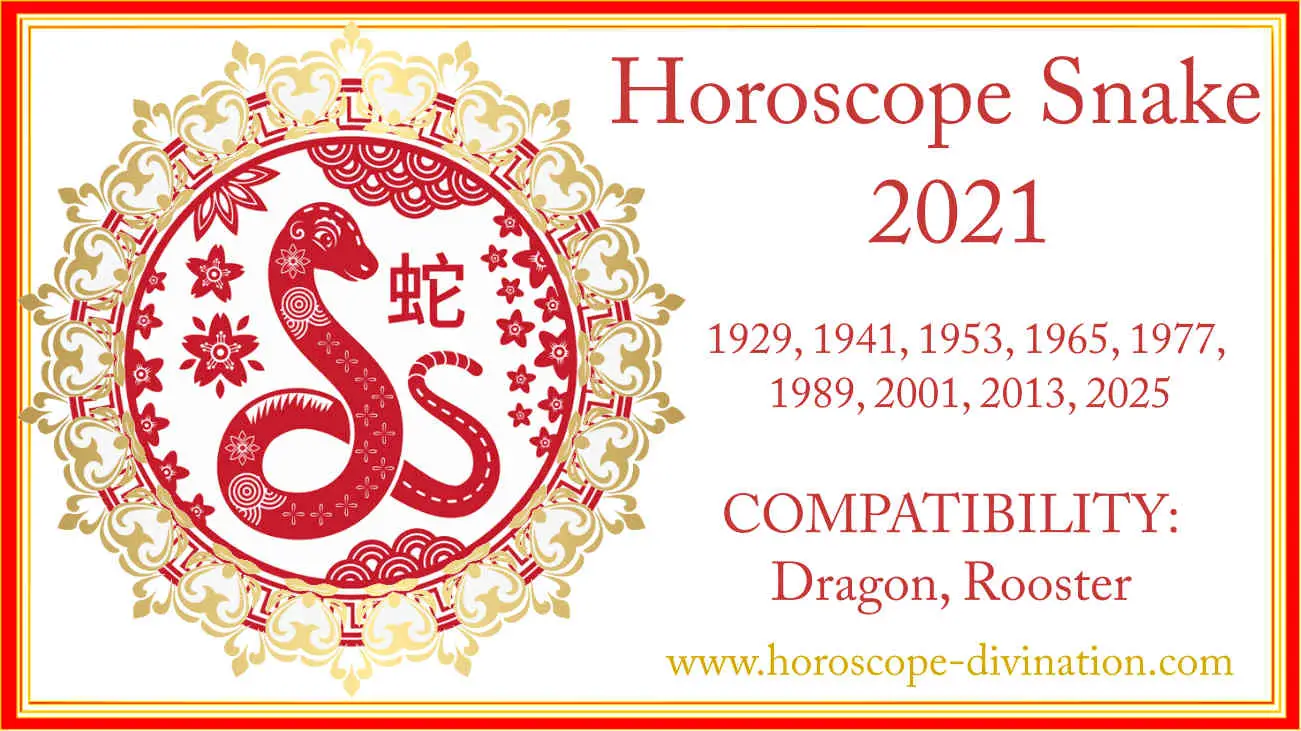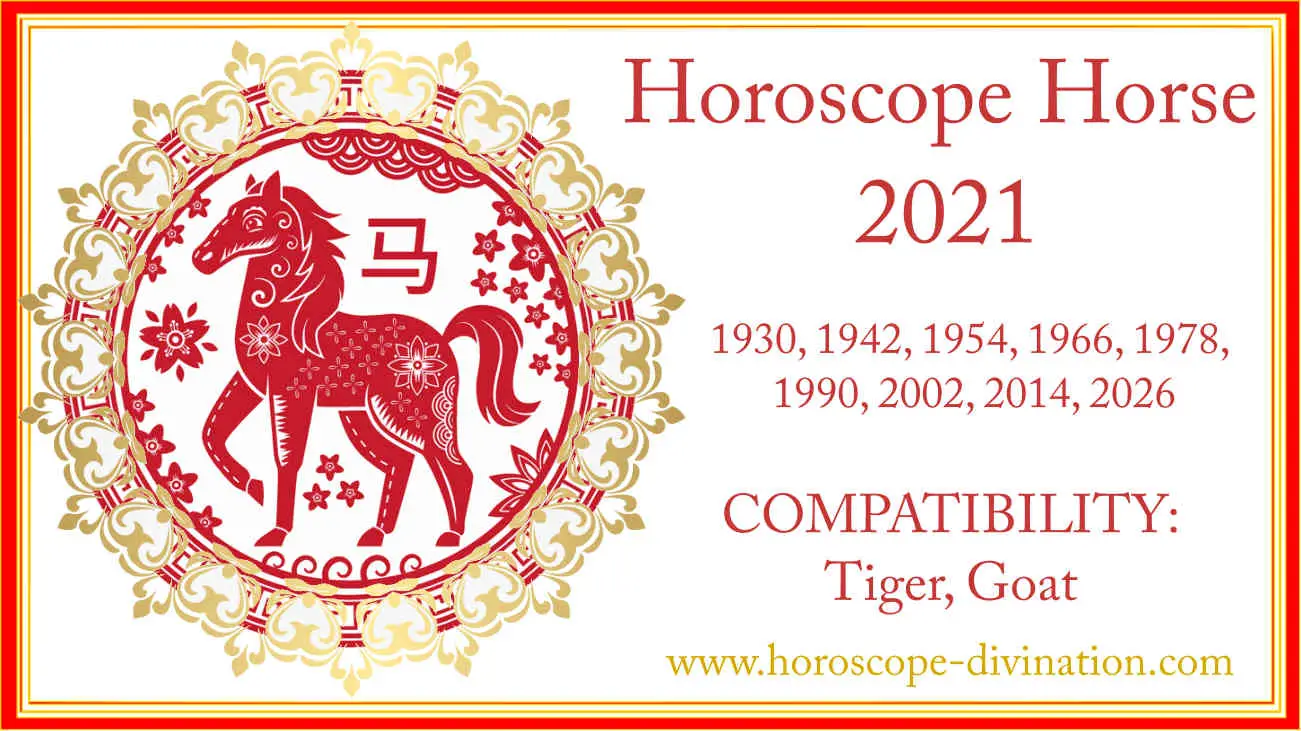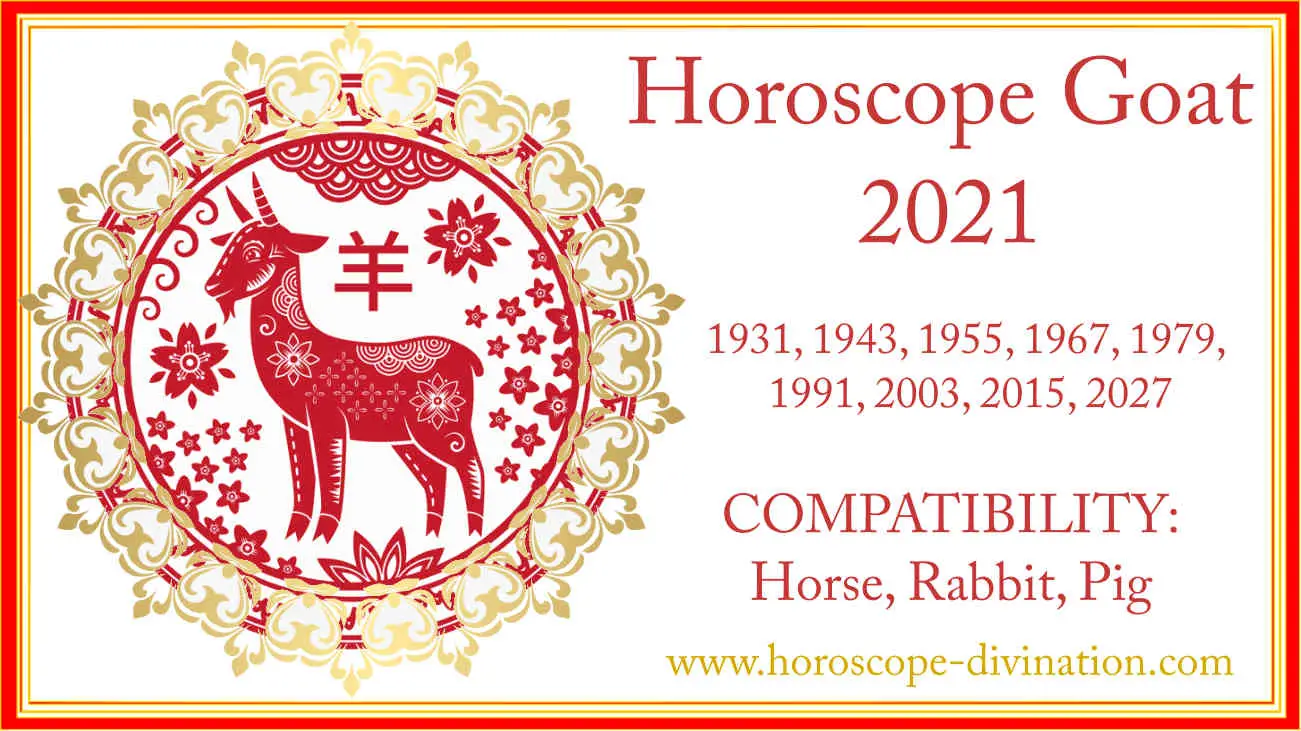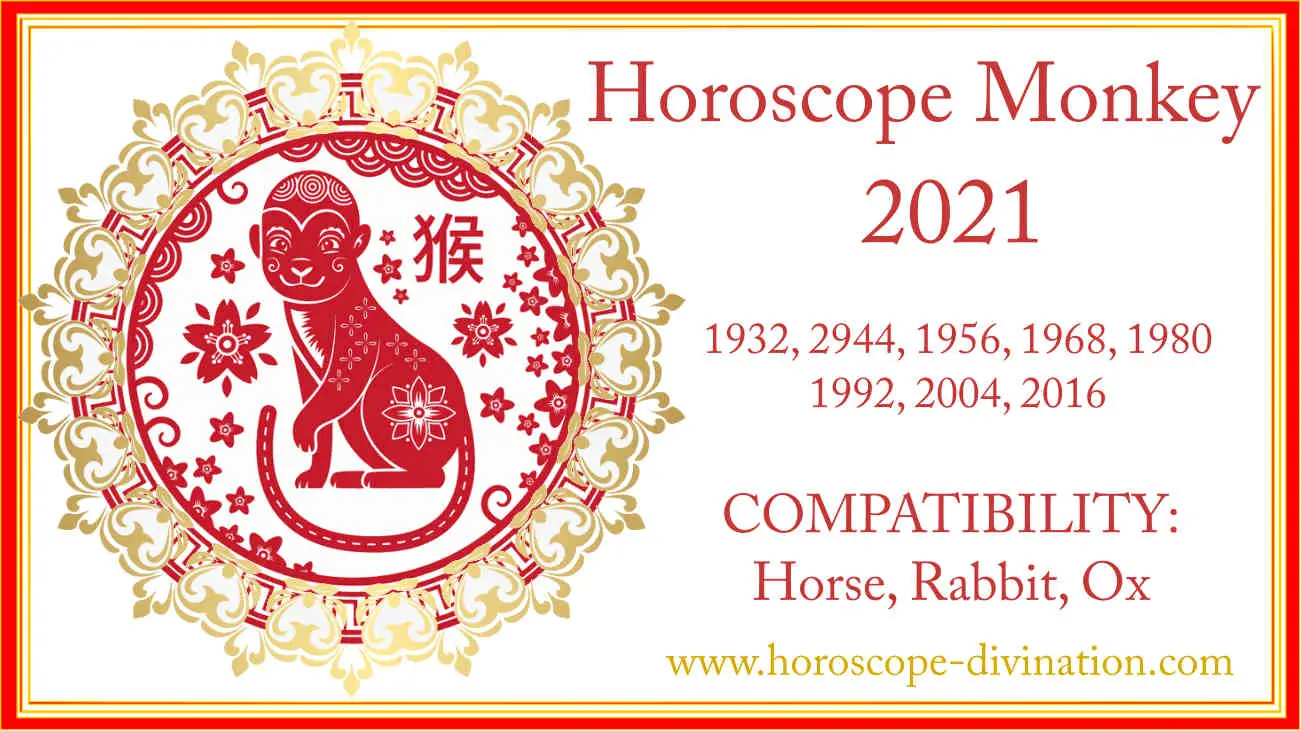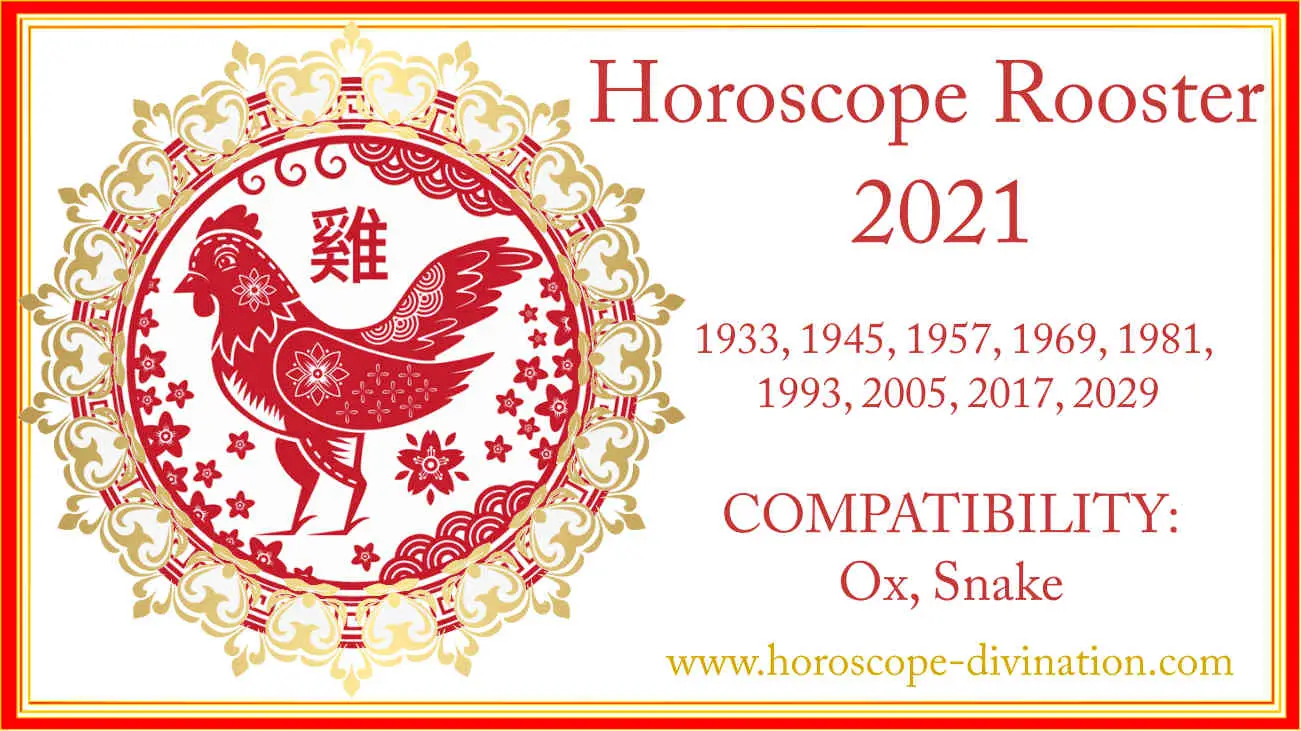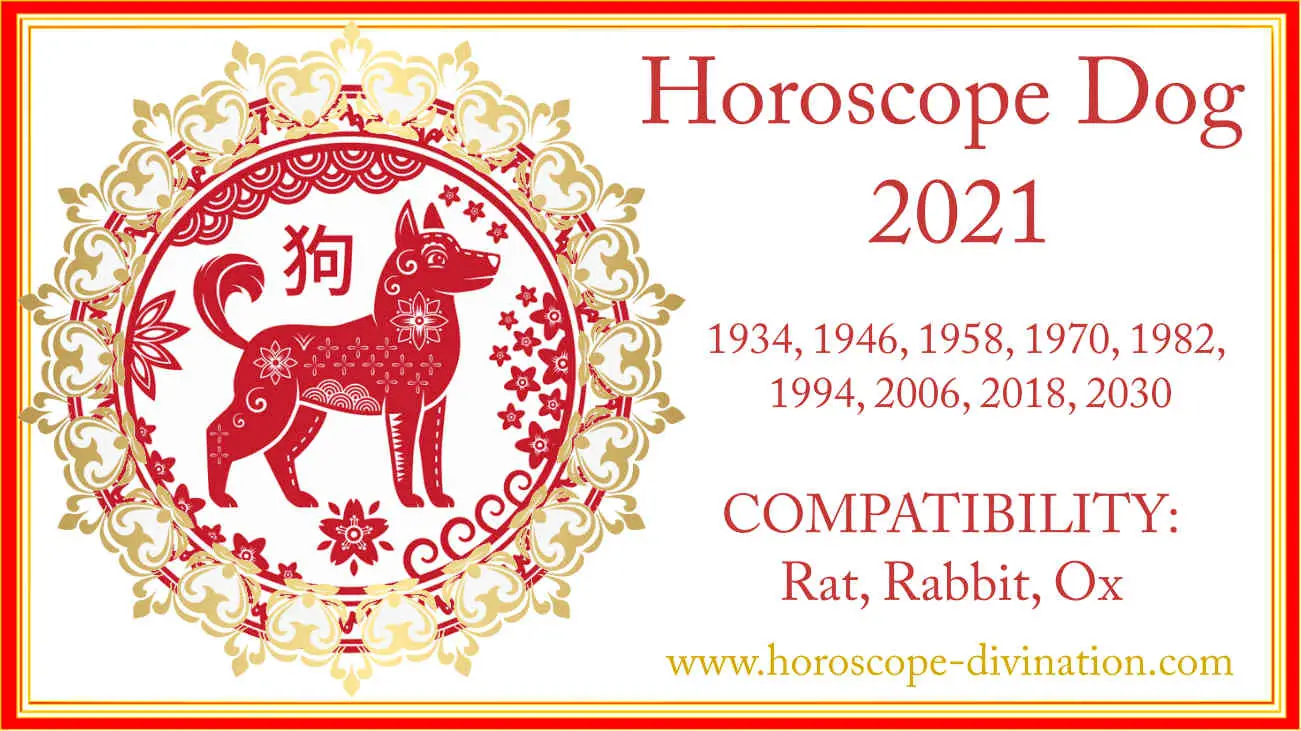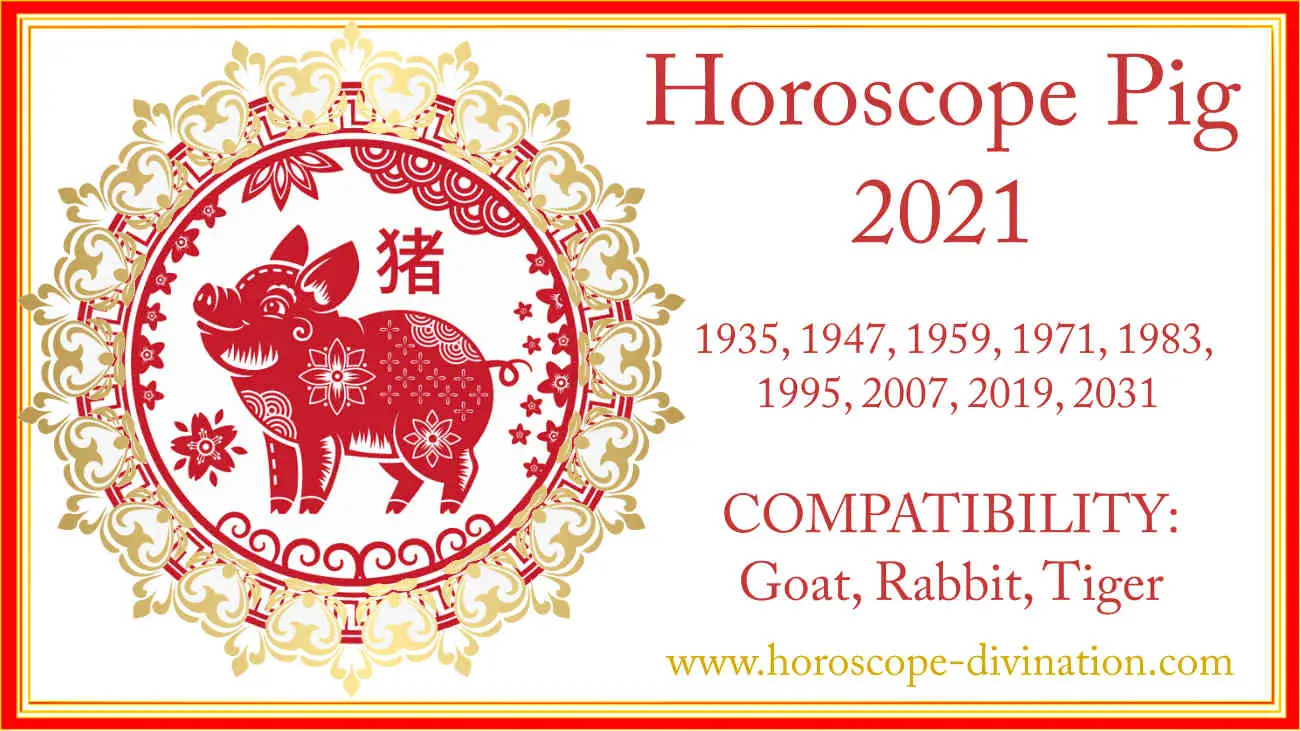 Chinese New Year Celebrations 2021
According to Chinese traditions, one of the longest Chinese festivals will take place. It is a traditional celebration of Chinese New Year, and usually lasts more than two weeks. The advent of the Chinese New Year is an opportunity for many people to purify their spirits, and so all people are trying to leave old wrongs and the past behind, says the Chinese yearly prognosis & Feng Shui 2021. They also learn about Feng Shui for the coming year and understand happiness. Hate or anger, or envy, are postponed to the other side, and during this period, people try to point mainly to helping and understanding of each other.
This period is marked by a meeting between family members and friends, when they talk for a long time about their lives, and talk to each other about their wishes, which they hope will be fulfilled in 2021. So thanks to the Chinese New Year 2021, each of us has the opportunity to express your most secret desire, and hope that it is the Chinese Horoscopes 2021 and the New Year that will allow us to fulfill it. You also have the opportunity to share your energy and Feng Shui and bring a bit of happiness into your life with the new year. The Year of the Metal White Ox brings many opportunities and happiness to many of us. Let's hold these opportunities firmly in your hands and use them to your advantage.
LOVE AND FAMILY RELATIONS DURING THE CHINESE NEW YEAR 2021
Compatibility in the love of individual Chinese zodiac signs will be high in some cases, but some signs will not be understood during 2021. The most careful during 2021 should be mainly those born in the Rabbit and Tiger chinese sign.
Love Compatibility for 2021 is described by your personal Chinese zodiac sign. The Horoscope for Chinese White Metal Ox year. will show you the fact which signs will be happy during the year 2021, and with which you will create a compatible and harmonious relationship. Read your personal Chinese annual forecast for 2021 and also get to know the love compatibility, for 2021.
During 2021, several people will learn lessons about things and feelings and their valuation in life. Many people realize that money is not everything in their lives and that happiness can be achieved without it. Your personal Chinese forecasts 2021 will also tell you more about whether a harmonious and balanced love awaits your sign, and the period of family well-being during 2021.
However, during the Chinese New Year 2021, which is the year of the white metal Ox, the Horoscope confirms that love in the world should be more tolerant and pleasant. During this period, people become more willing to work and will also be nicer to other people around them.
For love, family but also friendships, the Chinese New Year 2021 is a truly happy year that brings the calm of the previous tense days into the lives of each of us. All signs of the Chinese zodiac should thus enjoy harmony and balanced relationships throughout 2021. However, you must be careful about your personal decisions, which can affect your peaceful life.
Classic annual forecast for 2021 is important as well. Read your personal Horoscope 2021 for every zodiac sign.
Chinese horoscope 2021 in Work & Money prediction in year of White Metal Ox
In the career of all Chinese signs, the year 2021 brings a number of positive surprises. According to the Chinese calendar, the new year 2021 will be successful for those who did not do very well at work in the previous year. Positive changes are also waiting for those Chinese signs who have been trying for a long time to find the desired job.
Especially people who were born in the Chinese Ox sign will be extremely happy and successful during 2021. Chinese Horoscope 2021 predicts successful career period fro Ox, and happiness at every step they take. Ox will have many opportunities to improve its life, just during 2021.
Happiness in this area also awaits the other signs of the zodiac during 2021. If you want to know what the Chinese predictions in White Metal Ox year has prepared just for your Chinese zodiac sign, do not hesitate and read your personal Horoscope 2021. Finances seem to be balanced for each of us in 2021.
Since Ox is an extremely practical and bold Chinese zodiac sign, the Chinese New Year promises these qualities to other signs as well, the Chinese prediction 2021 accentuates. That is why 2021 seems to be financially stable and balanced. If you have suffered from financial distress during the previous year, the year 2021 will bring you increased income, as well as a feeling of well-being in this direction. The income of several Chinese zodiac signs will increase significantly in 2021, which will also affect your mental health and overall harmony.
However, the Chinese annual forecast for 2021 also brings a warning to those who spend too much money. In 2021, the Chinese New Year advises you to remember the rule that you never know when you will need money, warns the Chinese prognosis for 2021. That is why patience is recommended in your finances during 2021. Deal with money wiser than in previous years. Do not rely on this financial happiness to be with you for years to come.
In any case, many things will change for the better in finance in 2021. The Year of the White Metal Ox brings financial independence to several Chinese zodiac signs. Finance will guide some of your decisions in life, but you should focus more on what your heart and soul whispers to you in 2021.
Health according to the Chinese Horoscope 2021
The Chinese prognosis 2021 brings one huge warning right from the start. Some Chinese signs await balanced health in 2021, but others should be very careful about injuries or other problems that will be related to chronic health problems.
Chinese Horoscopes also alerts you to accidents or injuries that could be a major complication for each of you. That is why the Horoscope 2021 in the year of White Metal Ox does not recommend traveling to distant countries to any of you. You should, therefore, spend your holidays or quiet periods mainly around your home. To prevent the misfortune that the Chinese prognosis 2021 predicts in health, you must be very careful, and you must be careful with the normal activities you perform.
Personal Chinese Health Horoscope will predict the future for every Chinese sign of the Chinese zodiac in its personal forecasts for 2021. Every Chinese sign should know the prediction of health and the recommendations that come with the Chinese New Year 2021 - White Metal Ox. Great attention should be paid especially to the Rat, the Rooster, as well as a Rabbit suffering from health issues during 2021.
Today's Health, Love and Work prediction for your classic astrology sun sign! Read Personal Daily horoscope for every sun sign.
White Metal Ox year & Feng Shui
Happy colors of 2021 - according to the forecast 2021, the happy color for 2021 becomes white, gray, and purple. These colors should become part of your wardrobe during 2021 so that they attract as much positive energy and happiness into your life as possible. As 2021 becomes the year of the white metal Ox, wearing metal will also have its place in improving your feng shui. Wear metal accessories, and draw even more satisfaction into your life.
The color of love for 2021 - for those who want to attract more love into their lives, or for those who want to improve or strengthen their long-term relationship, in 2021 Feng Shui 2021 recommends mainly red and purple. For 2021, these colors become the colors of harmony and balanced relationships. Chinese Horoscope 2021 recommends including these colors in the wardrobe, but also to make your living special with colors. This Feng Shui 2021 knowledge will help you be happier in love.
Happy Days - Happy Days during 2021 will be Friday and Tuesday. During these days, you can make important decisions, but also relax. In your personal Chinese forecast and Feng Shui 2021, you will also find Happy Days, which are attributed to your personal sign of the Chinese zodiac.
Lucky numbers - according to the Chinese prognosis in 2021, the general lucky numbers for 2021 become the numbers 2, 6, 23, 44. You will find the exact numbers that will strengthen your feng shui in your horoscope for White Metal Ox year 2021, just for your Chinese zodiac sign.
The happiest month - the happiest month is the month of December 2021, when most zodiac signs feel love, harmony, and even increased financial income to the family budget. Read your annual prediction to know exactly your Feng Shui 2021.
Happy flowers - the happiest flower for 2021 is a rose, but a very happy flower is also a daisy and a tulip. These flowers bring positive emotions and also enhance your Feng Shui 2021 household. During the year 2021, it is mainly the use of these beautiful flowers to increase the household size.
The most important advice from Chinese Horoscope 2021 & Feng Shui
In 2021, all signs of the Chinese zodiac should focus on real-life values, advises the Chinese horoscopes 2021. You need to be aware of your mortality, to learn to live in the present moment, and to enjoy all the gifts that life has given you so far. Chinese annual forecast and Feng Shui 2021 predicts strong health in 2021. You will need enough sleep, a drinking regime and you will also need to focus your attention on a sufficient intake of vegetables and Feng Shui knowledge. In 2021, the Chinese Horoscope 2021 also recommends that you move away from anyone who drains your positive energy. For your convenience, you will need to get rid of people who do not bring you happiness in life. Feng Shui 2021 also brings very important advice to your life, and for your health, you should turn your bed west.
The year of the White metal Ox, 2021, thus predicts good times for every Chinese zodiac sign. Chinese Horoscopes 2021 predicts that the best time is coming to clean up negative interpersonal relationships and to eradicate the conflicts that have occurred between us. It's time to learn to live together and also help each other, tells Feng Shui 2021. Let us perceive all people as self-equal, and forget the hateful prejudices that divide us unnecessarily. We can achieve a lot if we unite in 2021 to do good, underlines the Horoscope for Chinese year 2021.
We wish you a successful Chinese New Year 2021. Year of the White Metal Ox!
Classic Horoscope 2021
On this website you can find also Classic Horoscope 2021, for your sun sign. This will predicts for free year 2021 in love, health and money. Read your personal annual forecast for free.